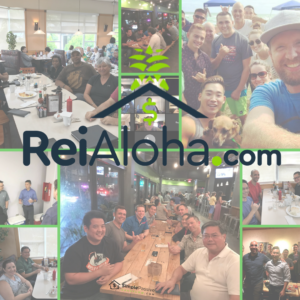 Dear prospective club member,
You can read more about my bio here or listen to my investing journey on my podcast "Simple Passive Cashflow."
In 2016, I was frustrated with visiting local real estate groups only to find that they would bring in a speaker who would pitch a product and share the revenue with the club. Or the club would be pitching their own products.
Being a passive investor who was not looking for another job (ok with the engineering job I had) I did not get much value in networking or learn about wholeselling, flipping, and all these other complicated active investing activities. Not to say that being an active real estate operator is not a great ways to make money and I would be happy to refer you to group on island that does just that.
I just wanted to connect with a quality group of other working professionals who were interested in investing passively. My vision was to create a small eco-system where we could work together and have a "pity party" to discuss our first-world problems such as tax, asset protection, and passive investments. And look out for each other like an ohana.
Let's get to know each other and see if REIALOHA: Hawaii's Passive Investing Club is a good fit for you?
Please use this link to setup a time to chat.
Lane Kawaoka
Lane@SimplePassiveCashflow.com
Club Manager