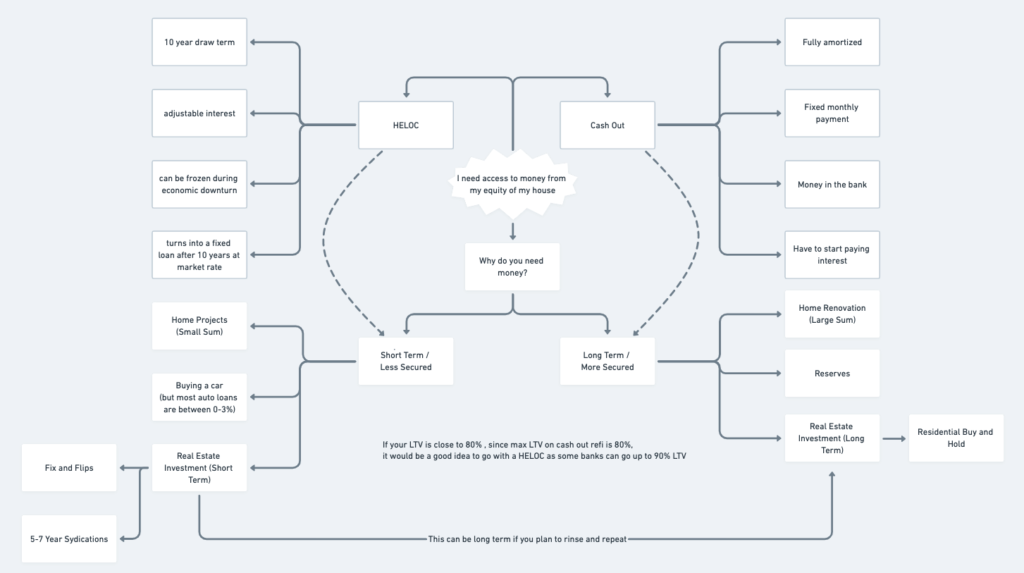 What is a HELOC (Home equity line of credit)?
A line of credit where the collateral is the existing equity in your home. Think of a credit card where your max limit is a portion of your equity in your home with some actually good rates.
Paying your mortgage off in 4 to 8 years with "mortgage rate arbitrage"
Flip the Script on the Banks!
Summary: Pay a 30-year mortgage in 5 to 8 years by paying back your mortgage with simple interest instead of amortized interest. Full article here.
I recently discussed this in my Forbes article here.

From Mastermind member
Helocs hurt your credit score… However if you are a Passive Investor not needing to qualify for PITA rentals, already a home (no need to qualify for a mortgage for some time), or have ample income to support a car loan… it might make sense to run the HELOC hot for a minor credit score hit (25-100 pts). Most personal finance will say absolutely say not to hurt your credit score but in our world this decision is very personal and where the investor needs to empower themself (get around the right people) to choose the right set of options moving forward.